I know it's been a long time since I've posted anything new. I've been working on my crafts a lot lately. It's aaaaaall in preparation for school in the fall, I promise.
I've been accepted to college for an art program, and I'll be starting in September. It doesn't seem very far off anymore which is both scary and exciting. More exciting that scary.
I have been pretty active on
Craftster
, and completed my first swap not too long ago. It was Firefly/Serenity themed and a lot of fun! I am currently working on a package for a girl who's partner flaked out on her in another swap. I'm working on something that is really cool, and I'll be sure to post pictures of it later.
For now here are some projects that I have finished up and are now happily in use:
I stencilled these T shirts -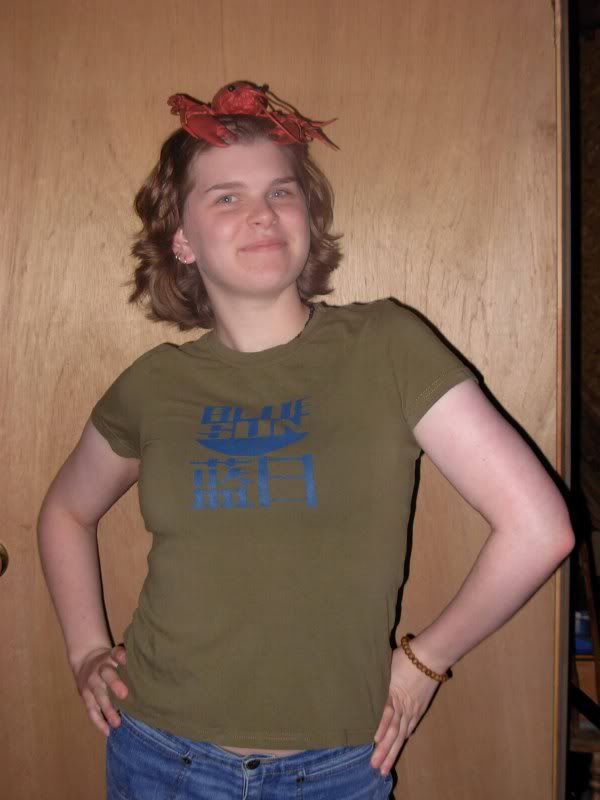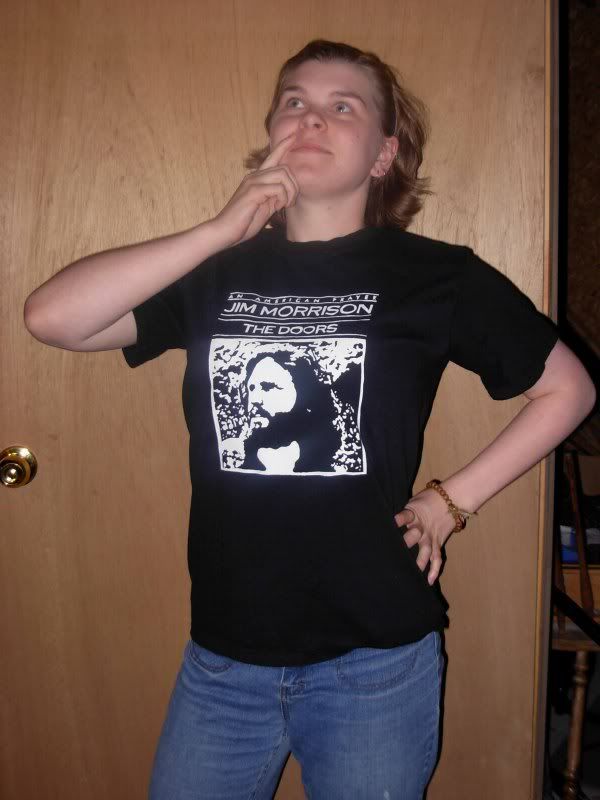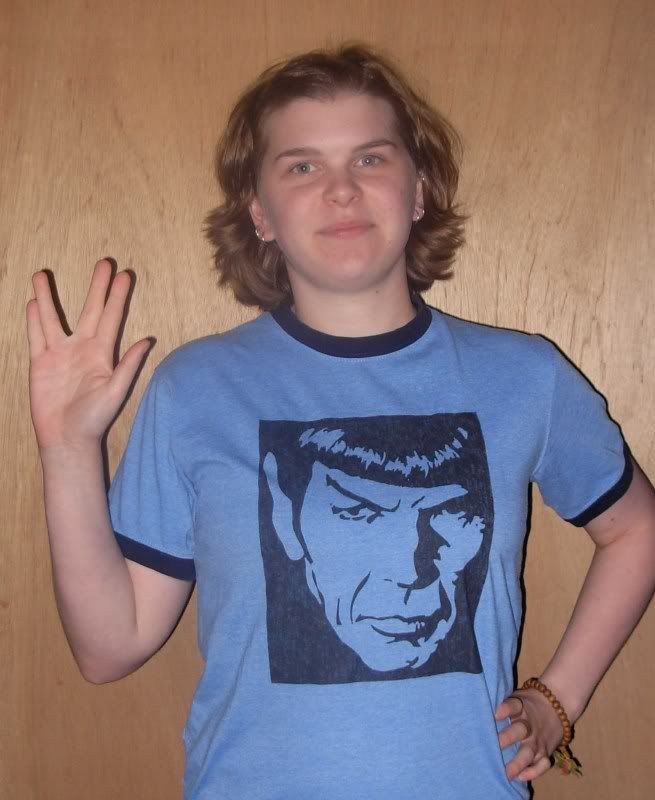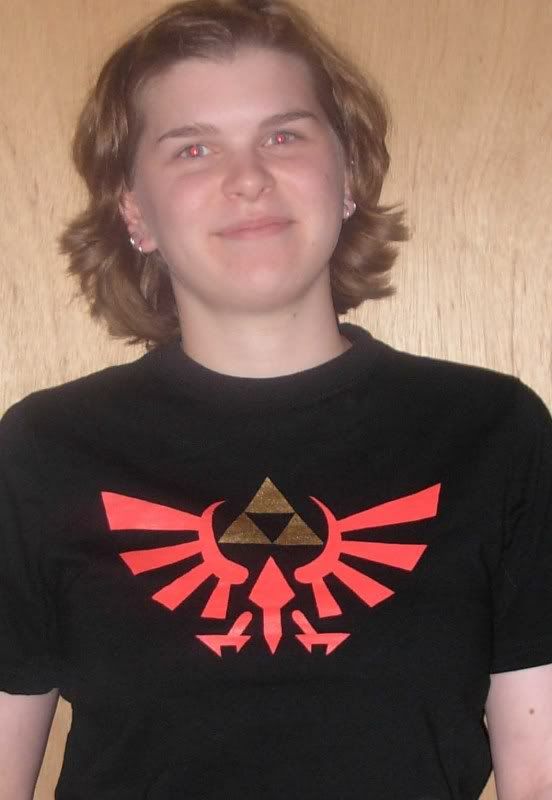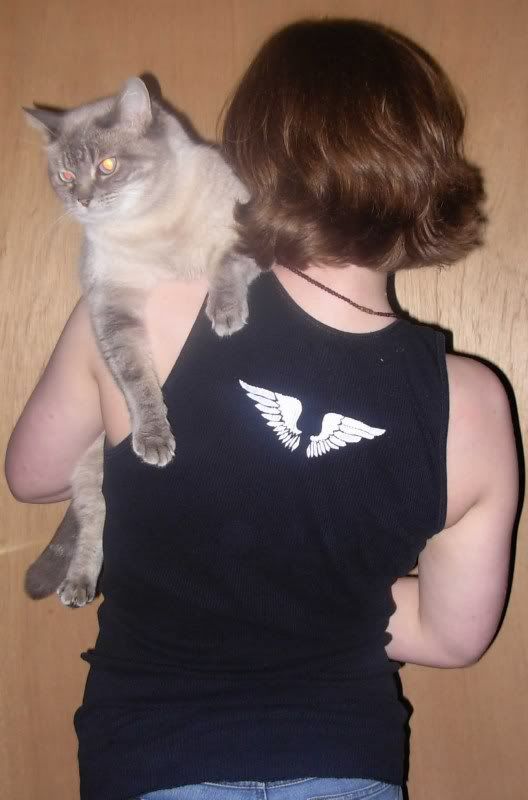 I knit Tim this sweater for Father's Day (Bruins colours) -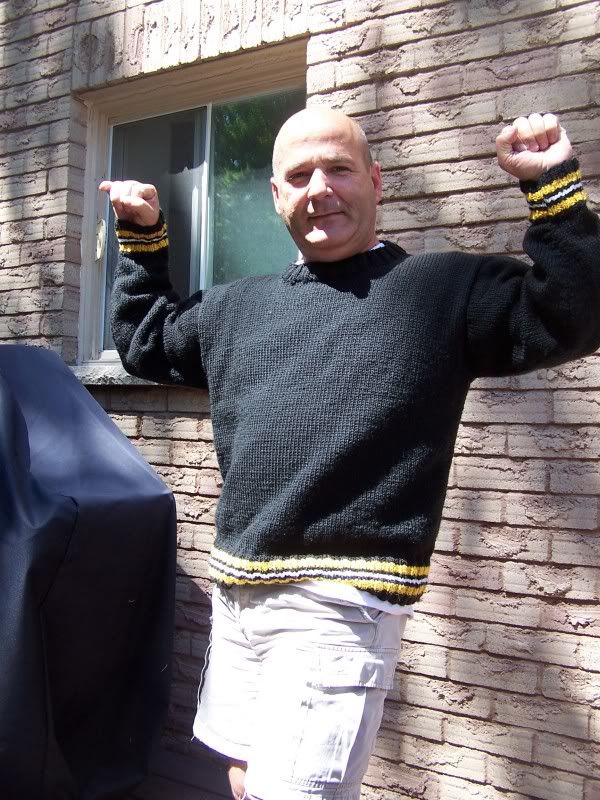 I knit myself this shrug -
And this is what I recieved from Rain in my Craftster Firefly Swap :)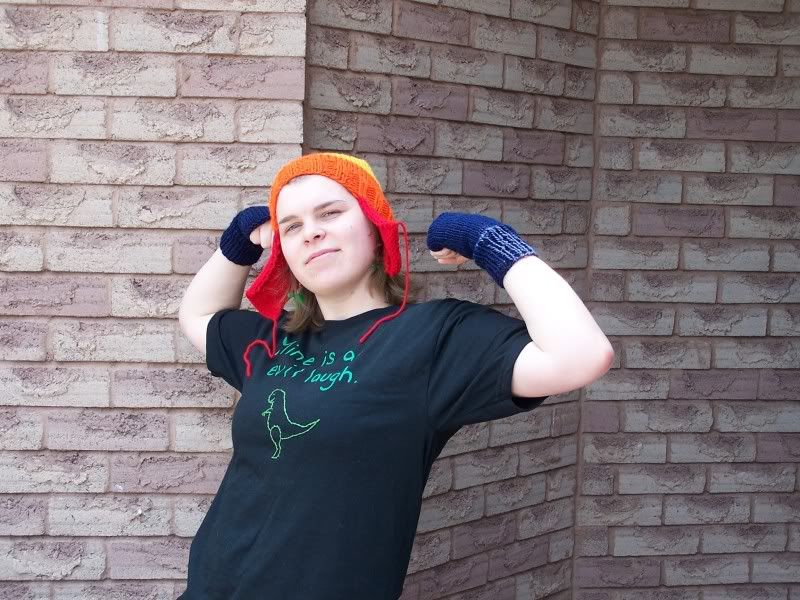 I'll have more posted soon!